Share the post "What is Magento Extension? – Travel to know it's magnitude!"
Magento has been vehemently empowering eCommerce websites to deliver feature-rich, enthralling customer experiences. The Magento extension is an unmitigated solution by Magento which includes an astute amalgamation of future-ready functionalities built on PHP. It proactively augments its capabilities to offer the best possible services.
Magento extensions work with focus in providing high-end flexibility to customize online stores with minimal technical assistance. It offers developers the freedom to add-on customized features, enhance back & front end of online stores which in turn help in delivering an enriched look & appeal to the eCommerce outlet. Also, this robust extension allows third-party integrations with state-of-the-art web services, marketing tools, stimulating themes & layouts while weighing light on the budget.
Understanding Magento Extension:
To drill down into its granularity, Magento extensions function on containers based on the open-source platform Magento. These containers or modules include:
A module may ideally contain all these listed components or it could be built on any one of these elements too. These modules are further broken into code pools which contribute towards effective customization by simply extending the core functionality. Using code pools is a convenient advantage for the developers as they can retain the native functionality and work on it for upgrades and new releases. Though the code may be improved and built upon, the core product remains the same and safe for references and technical enhancements.
A comparative study by Built with shows that Magento supports 28% of ecommerce websites amongst which 16% rank within the top one million websites.
Inbuilt features of Magento Extension:
Friendly interface:
Magento extension has played a significant role in reducing the technical dependency of online store owners on developers. With Magento extension, online spaces can be handled at ease as they are extremely simple to comprehend and manage. It accommodates drag and drop options for the comfort of non-techies who are also able to effectively manage their stores on par with technical stalwarts.
Though Magento extensions serve a wide plethora of requirements, it has catered to the cardinal need of offering high-end secured payment gateways for the benefit of both the customers and online store owners alike. Equipped with secured payment extensions, the level of reliability quotient increases which helps store owners to perform better.
Enhanced performance:
Incorporation of third-party integrations has proved to elevate the performance levels of ecommerce websites by 20%. Such integrations slash down the waiting time, contribute towards faster loading of pages, and provide on-time feedback for better options of search engine optimization which collectively support increased conversion rates.
Customer convenience:
A survey by Screenpages.com states that only 3.74% of customers make it to the shopping cart out of which 10% exit while 41% complete the purchase.
The Magento extension throws light on this aspect of customer convenience and does not encourage getting redundant information from users. The average check out time from logging into the website, checking in, adding products to the cart to the final payment and check out has been decreased drastically expediting processes leaving back happy users.
Third party developers have utilized the capabilities of Magento extension and built several state-of-the-art modules which include:
This module helps you to save card information of your customers.They can use this stored cards for their next purchase and their will be a feasibility to edit and add new card information from customer dashboard & admin can do that from backend too.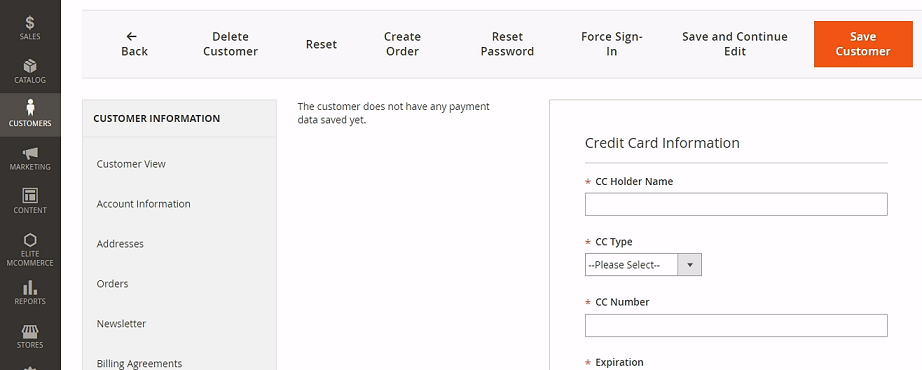 This module primarily focuses in integrating the Magento 2 eCommerce store with Payeezy First Data GGe4 offering a smoother shopping and checkout experience. This module is highly secure as it does not save critical customer information to get through PCI compliance.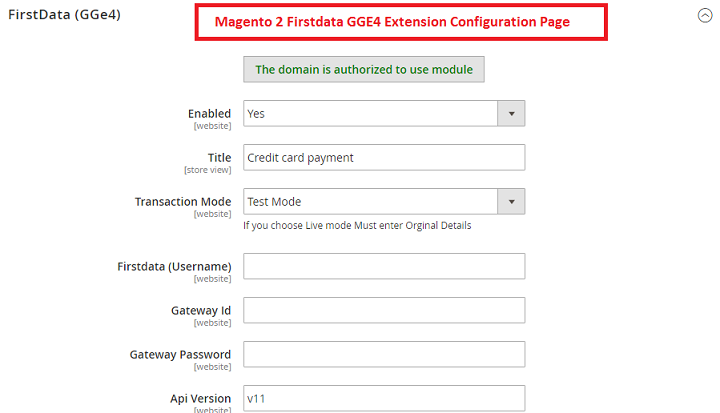 This extendable solution allows the user to be identified based on their nativity and be redirected to the appropriate language site. This feature undoubtedly enhances customer experience and also a comprehensive understanding of the products. This redirection to the customer's native language store is supported by custom GEOIP import services.

Conclusion:
Every ecommerce business owner aspires to lead the aisle for a lesser explored transformative channel. Magento extension understands this and gives superlative advantages for businesses to reap exemplary outcomes.