You can customize your shopping site with attractive slider features integrated using plugins. These plugins allow you to add n number of slides to your site. Customers are more interested to shop on sites displaying shopping products in the form of slide shows. Appearance is the only way to impress your valuable customers. Slide shows can display your products using any forms like contents, images and videos. You can display the product slide by slide and encourage your customers to buy any one of them.
WordPress Video and Image Slider plugins are specially designed for the merchants who wish to promote their products using video and image slide shows. Compatible to be installed on all shopping cart supporting WordPress 3.2 and above versions. Displaying videos on your homepage of shopping site increase your conversion rate. Customers are attracted over the images uploaded on your video and would really show more interest in purchasing your product. WordPress Slider plugin is packed with lots of advanced features and provides user friendly experience on your shopping site. It displays the videos, images and HTML texts in the form of slide show.
Screenshot: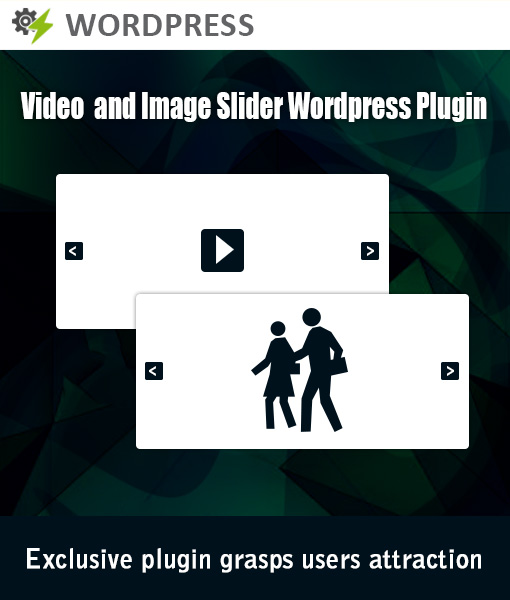 If you are an owner of an online store and dealing with selling watches. You have designed your shopping site and have launched your business for sale. At the starting stage you have seen more profit but at the later stage you are not gaining more profit as expected. So you can customize your shopping site by integrating WordPress Slider module to showcase your products in the form of slide shows. The main advantage of this plugin is it starts/stops automatically as the slide moves on. Images and videos can be uploaded and positioned in any block. The position of the images can be altered as requested by the mortar store owners. Merchants will be provided the option to select the list of product images to be displayed in the slide show. Using HTML format you can insert text links on your slider show.
Read also: WordPress vs. Magento – Best eCommerce Solution For Your Website?
Admin panel allows the store owners to edit or replace the existing images/videos using the edit option. Choose file option is provided to select the image file to be uploaded on the own interest of the merchants. You Tube and Vimeo videos can be uploaded to your shopping site by pasting Embed Video Code. It is easy to customize, manage text and graphical images, easy to install, installation time do not even exceed more than 5 mins.