Share the post "Omni-channel customer experience- importance and impact on marketing"
Sales and marketing have always been the fueling force for organizations to drive potential leads. Both these depend on information about products/services provided by the organization. There is information everywhere from blogs, articles, explainer videos, eBooks, white papers and what not. But is this abundant source of information being channelized appropriately?
Understanding multi-channel and omni-channel marketing: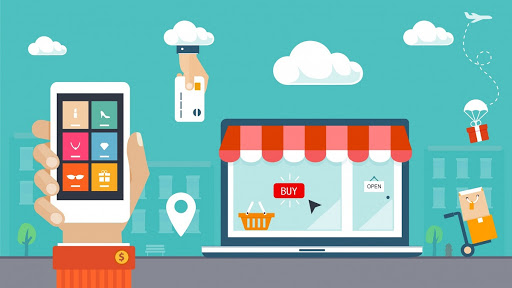 Consider you visiting an online store and browsing through products. You wish to take a closer look at the product and so head to the brick and mortar store. You are not able to locate the product you
wanted and worse of all the representatives at the store are not able to help you. You end up leaving the store in a huff. You rant at twitter about the brand and ultimately make the purchase from another store.
Where do you think the commotion began?
What happened in this scenario is multi-channel marketing. You grew interested due to the information on the website; went to the store not to find the same there. This isn't the case in omni-channel marketing because there is a single source of information which is channelized. Considering the same scenario, you would have entered the store, through analytics; the representatives would have tracked your history and interest. You would have got the required information at a snap and ended up making the purchase.
The change in present day marketing:
We must understand from the above scenario that the concept of marketing has revolutionized over time. Marketing is not simply convincing customers into the sales funnel but actually interpreting their needs and putting them beyond other aspects as priority. Previously, marketing was a channel to win leads but now it has transformed into a significant customer touch point.
Let us see how?
The customer-first policy:
Use technology and software tools to automate customer engagement. This will help you deliver relevant content to individual customers rather than bombarding your customer base with preset messages. Use analytics to study customers, comprehend personal demands based on their buying and browsing history and offer your digital assets after identifying customer personas within a context.
Make the best of your digital assets:
Ensure to integrate your document management system, CRM and ERP. Drive home a consistent message. Your pool of resources which include blogs, articles, case studies, and whitepapers should deliver a uniform marketing message and branding to your customer base. Your ERP should ensure that collateral's are being conveyed the right way to the right buying persona. ERP should be able to remember purchasing trends and buying history of every individual customer.
Present relevant content:
Never prompt messages to your customers. Imagine you being sent a message with options to buy a raincoat during the peak of summer. Wouldn't you feel agitated? It is the same with your customers. Customize your collateral's based on their requirements and then pitch in for success.
Have a good customer support:
Every product may have flaws in its initial stages. Ensure to have experienced staff to handle contact centers. Customer care executives are crucial touch-points in marketing. Train them and include them as an extension of your marketing team. This will improve their understanding of the product and help them provide a personalized support to the customers. Do not provide robotic messages, speak to the customers, understand their complaints and genuinely work on them to rectify. Practice a proactive follow-up mechanism in place to confirm things have been set right and that your customers are happy with the assistance provided.
You could also try and have the following executed:
Implement appropriate forecasting tools to have the customer facing staff and customer needs on the same page
Execute just-in-time scheduling options
Keep updating your customer facing employees with proper training and brainstorming sessions
Include activity based schedules to better manage time
Keep reviving incentive programs and provide appreciation to spark the interest amongst your employees
Enter the new age of marketing:
Instead of understanding the product and then interacting with customers to comprehend their needs, this new age demands the other way round. A good understanding of customer needs before the product interpretation could do wonders in providing a seamless customer experience.
Conclusion:
Marketing is not an independent aspect of an organization. Its success depends on various other facets like sales and customer experience. Interweaving these components to work as one single effective unit will open improved avenues for omni-channel marketing to become a success.